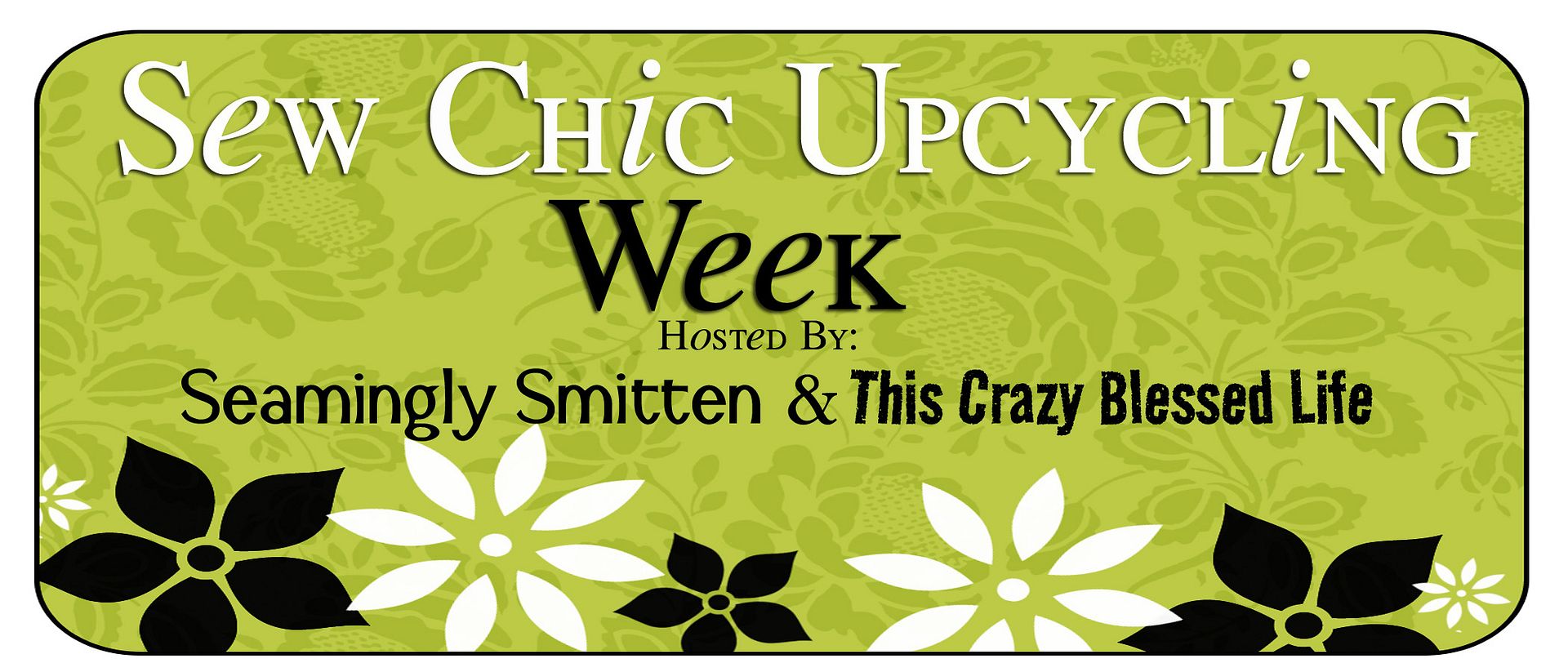 I am honored to announce that I was asked to share an AWESOME upcycling tutorial on Monday to kick off the Sew Chic Upcycling Week!
Want a sneak peak?!
I am super excited about this event and know that you will LOVE it too!
And because I am cool like that, they gave me this button: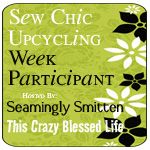 Yay!